The betting coach asked a few questions to CEO Gamzix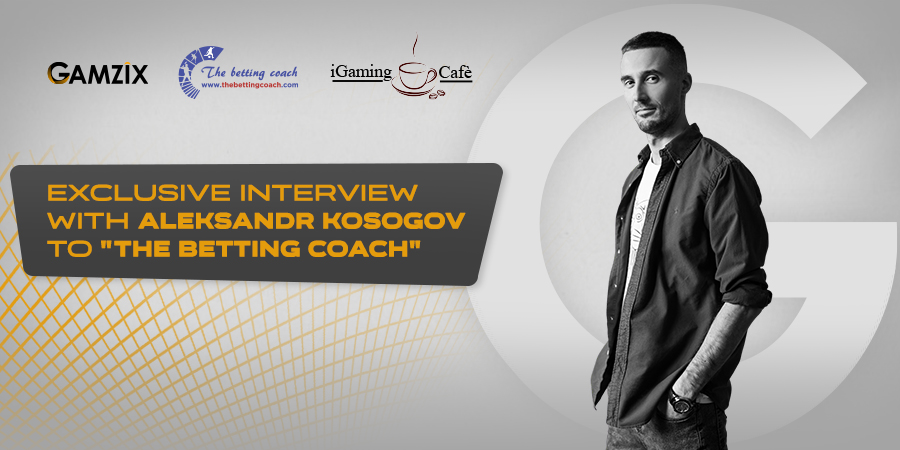 Aleksandr Kosogov, a gambling expert with many years of experience in the market! Currently CEO of a young company but one of the most interesting of 2022, told details about himrself, his professional career and Gamzix.
The online casino market, after years dedicated to the "great classics", has recently decided to direct its business towards fresh and innovative iGaming products to achieve greater acclaim among players. Based on this philosophy, GAMZIX was born and developed, an interesting slot provider that The betting coach decided to meet and get to know in more detail.
The iGaming market is constantly evolving: new fashions and trends are always around the corner but delegates and companies are not always able to follow these rapid changes.
To try to provide a focus on the situation and tell you a preview of the latest fundamental developments in the industry, the website has decided to meet and interview delegates and companies that are reference points for the global gambling business.
In this regard, The betting coach asked a few questions to Aleksandr Kosogov, CEO at GAMZIX, a very young and interesting company that has made "giant steps" in the last period thanks to its fresh and innovative range of games.
Read in the full interview: https://www.thebettingcoach.com/en/2022/05/15/innovative-and-original-products-are-the-basis-of-the-gamzix-casino-proposal-interview-with-aleksandr-kosogov-ceo/