Open new gaming opportunities with a "Bonus Game" mechanic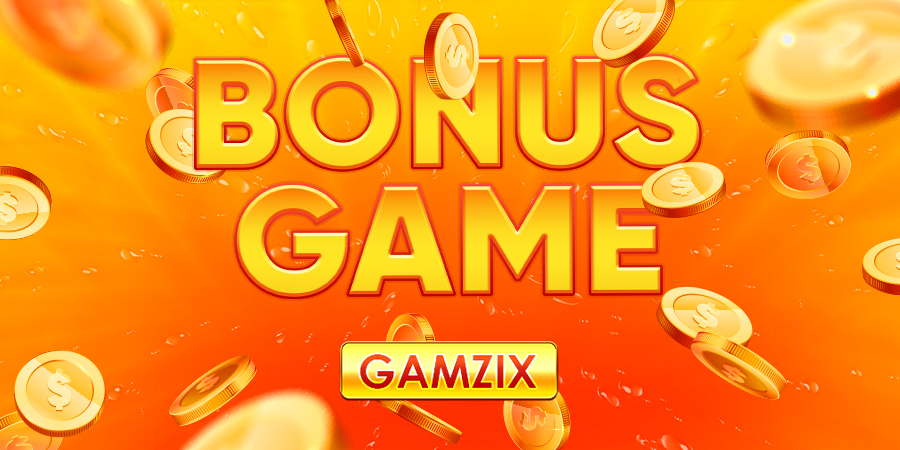 There is one mechanic without it's hard to imagine a complete slot. It opens new levels of each specific game, enriches a plot and adds new possibilities to achieve big results. Of course, it is one and only — Bonus Game. Gamzix is always looking for new ways to create additional features and make them unique, so they perfectly fit into our games.
To trigger a Bonus game, a specific combination of symbols have to appear on the reels. Extra symbols, like Scatter or Bonus ones, which look absolutely different from regular and dedicated to the main theme of the slot, responsible for the beginning of a Bonus round. Depending on the specific slot, entering the bonus round can enhance the slot's overall RTP percentage. Statistically, players have a better chance of winning over the long term when they trigger and engage in the Bonus Game.
Look at the specificity of this feature based on the example of one of the most popular Gamzix's games — Sunny Coin 2.
Sunny Coin 2 is a thematic 5×3 slot dedicated to the world of Ancient Egypt. It has an intense plot with different game levels, where a player has to jump from one to another to see the final win. 
To activate the Bonus Game, you need a minimum of six Coins on the spinning reels. This special feature isn't limited to just the main game; it can also be triggered during Free Spins, offering more opportunities for excitement.
Once the Bonus Game starts, any Coins present on the reels will remain there throughout the entire Bonus Game. These Coins are like loyal companions, contributing to your potential rewards until the Bonus Game concludes.
At the beginning of the Bonus Game, you're granted three free spins to kickstart your adventure. However, what makes the Bonus Game even more thrilling is that each new Coin that drops onto the reels not only adds to the excitement but also resets your free spins back to three. These newly introduced Coins remain in their positions until the very end of the Bonus Game.
When all your free spins have been played and your Bonus Game journey reaches its conclusion, all the values you've accumulated are carefully tallied up and then awarded to you as your well-deserved prize. It's the grand finale of your Bonus Game adventure, promising substantial rewards to those who dare to take on this captivating challenge.
In Gamzix we have more than 20 games which include Bonus Game mechanic. Players can choose plots, features, types they like the most and discover absolutely amazing stories with well-known or new strategies. 
Bonus Game is a great mechanic to enrich gambling experience and open a slot from different sides. Additionally, it introduces diversity to the gameplay, enhancing the overall slot experience, making it more engaging and enjoyable.
Do you want to learn more about Gamzix's games? Contact us at sales@gamzix.com!