How to play Pilot: guide and strategy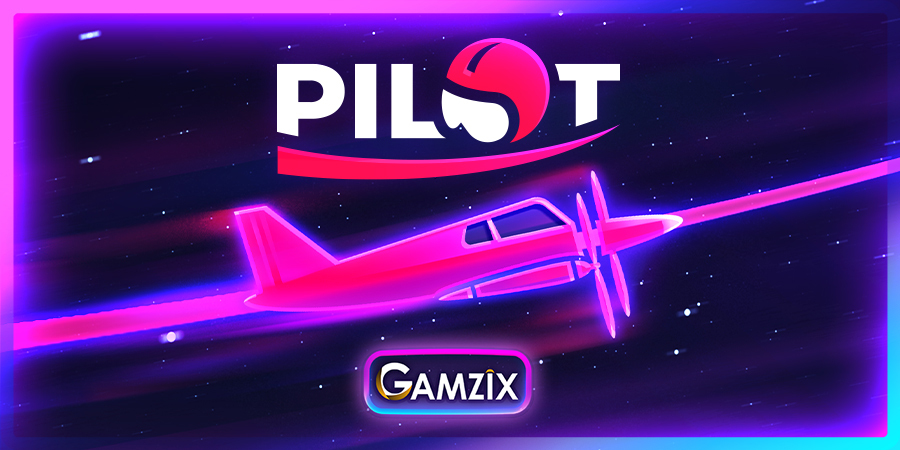 Simple from the first glance, but full and entertaining if you dive deeper. Pilot is a first Crash Game created by Gamzix, but already modified and has 2 thematic reskins which are dedicated to popular topics: cryptocurrency (Pilot Coin) and football (Pilot Cup). So, let's talk more about features combo which help you to achieve the highest results:
Two Bets — an option to play 1 or 2 bets during a single round. Of course, it means that your winnings will double in every game.
50% Cashout: Play safe and stay in the game by taking half of the bet and continue with the rest.
Autoplay — great opportunity to challenge your luck, set up betting and cashing out limits to play rounds automatically.
Live Chat is a part of social integration, allowing you to connect with friends, send and receive lives, and compete on leaderboards.
Free Bets — special events with bets on the house giveaways never get old and allow you to test your luck in one more way.
Tournaments — challenging competitions with other players inside the game for bonus rewards, which you can use as a chance to make another successful bet.  
Live Statistics — dynamic leaderboards featuring the biggest wins and multipliers, so you can easily understand where the biggest winnings are and put yours on the board.
"We love the idea "to hide" big opportunities" in a simple wrapper. When players start to play the game out of curiosity, and it has become one of their favorite stories. We've done 2 thematic reskins of the Pilot for a reason. And the reason is that crash games are a unique space to create a rich, enjoyable and amusing gambling experience", — Alexandr Kosohov, CEO at Gamzix.
3 tips to improve your performance in Pilot:
First and foremost, learn all the possible information, features, and rules before you start to bet. Use a demo version to know the game better and then feel it for real.
Secondly, turn on the auto-cashout mode, which will allow you to minimize the number of lost rounds and gradually build up your balance. 
Thirdly, use the Live statistics to monitor previous results and have higher chances to catch a huge multiplayer.
Remember that gambling is about entertainment. Choose the strategy that will satisfy your needs on this level: learn new techniques, test your theories, compete with other players and enjoy every round of Pilot from Gamzix. 
Good luck with crashing!