Gamzix invites to a land of Japanese traditions and inspiring beauty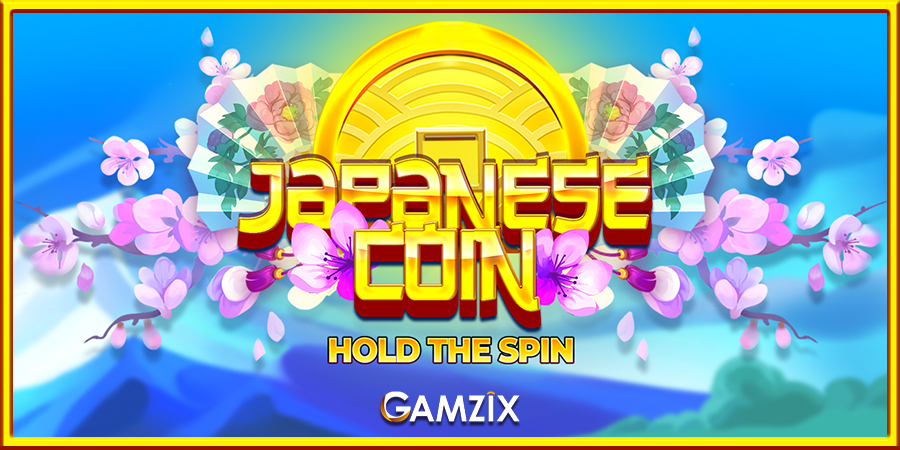 Gamzix has launched a new slot game titled "Japanese Coin: Hold the Spin". From the vibrant cherry blossoms that paint the landscape in delicate hues to the disciplined art of tea ceremonies, Japan's culture captivates hearts around the world. This beautiful and unique theme takes center stage in Gamzix's new slot "Japanese Coin: Hold the Spin".
"Japanese Coin: Hold the Spin" is 5 reels 3 rows slot with 20 fixed paylines. Special symbols, like Wild, Scatter and Coin, trigger different options within the game:
When 6 Coins appear on the reels, Bonus Game with 3 Jackpots – Bronze, Silver, Gold –  is activated. To win a Platinum Jackpot, players must collect 15 Coins on the reels. An additional feature, the Mystery Coin, can randomly become a jackpot at the end of the Bonus Game.

Scatter symbols unlock 3 levels of Free Spins, each offering different types of rewards.
Moreover, players have the option to Buy Free Spins to increase their chances of obtaining special rewards in the game. Japanese Coin: Hold the Spin suggests RTP up to 96% and Max win over x5200.
"We all recognize the importance of the technical aspects in slot games. However, with "Japanese Coin", the visual concept has become a real thing for our art team. We wanted our players to feel absolutely involved in Japanese culture and enjoy not only the gameplay, but also every element, sound, graphics. I believe we have achieved this perfectly. Personally, I can't get enough of the main game melody, which literally gives me chills", — said Lida Kosohova, CCO at Gamzix.