Gamzix Exclusive Interview with LCB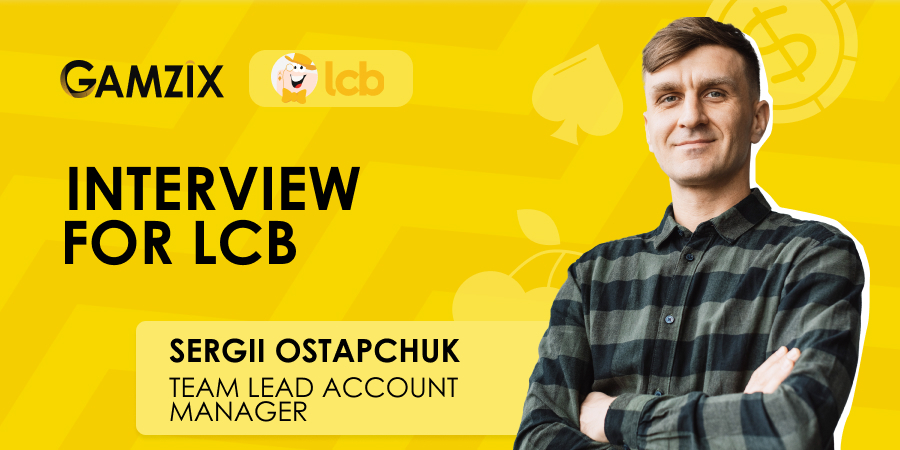 It's been a busy 2023 for Gamzix! Representing at iGaming events is essential to the company's achievements. Increasing its staff by half also contributed to accomplishing this year's goals including new exciting online games and mechanics. Did you know you can affect the plot during slot play? Read on as we get into this technological advancement and much more in our exclusive interview. We extend out gratitude to the team for taking the time to catch up with us.
Q: During our 2022 interview we discussed SIGMA Malta among other topics. What's been happening since then?
A: We are happy to meet with you again and look back at some of the valuable achievements. As iGaming events have always been our priority, this hasn't changed. After SIGMA Malta, we've been to 8 other exhibitions with personalized stands and several as guests. Finally, we have crossed the border with Latin America and Asia. To conquer their markets is our closest goal. And won SIGMA Balkans as "New Casino Game of The Year".
Of course, all of these have happened while we were working on our new games. Now we have 50+ slots in the portfolio. And improved promo tools like tournaments to create a more wholesome playing experience for our audience.
Q: Also, during that previous chat, the company expressed plans to improve games, mechanics, design and plots in 2023. How have you accomplished that this year?
A: What a pleasure to say that we succeeded in improving all the main growth indicators. The best way to show it is the fact that our team now has 50+ specialists. This is +25 people during 2022-2023. We always have available vacancies to replenish teams in different offices. Hiring new specialists means having an ability to expand different zones of our influence. We see 2 of them as a priority. Improve current achievements: add new marketing instruments, strengthen connections with partners, upgrade tournament strategies. Make new steps: grow a portfolio, create new types of games, attend more iGaming events and conquer new markets.
Everyone who joins the Gamzix team becomes a part of future winning!
Read in the full interview: https://lcb.org/news/interviews/catching-up-with-gamzix-wrapping-up-2023