CasinosHunter interviewed Aleksandr Kosogov, CEO Gamzix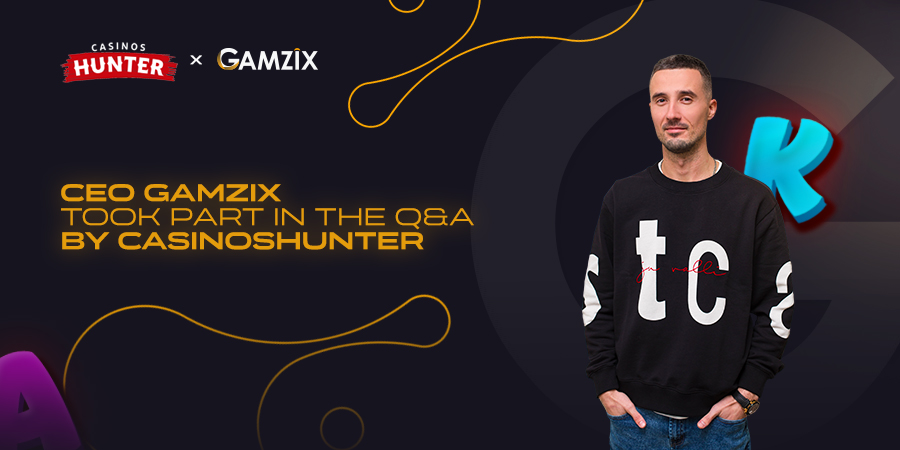 CasinosHunter asked Gamzix to share the company's innovative and creative vision and approach to making high-quality casino games for different markets.
Gamzix is a new and comparatively small company, but its products and smart approach to marketing and partnerships in the industry have already made it popular among many gamblers. Alexander Kosogov, the Gamzix CEO, agreed to take part in the Q&A organized by CasinosHunter.
One of the secrets of small studios' success is of course flexibility:
"In my opinion, Gamzix's key advantage is flexibility. As our company is small and consists of young and proactive specialists, we are able to react quickly to any changes: to enter new markets faster than the biggest ones or even to start everything again from scratch if needed," –  Alexander Kosogov.
The key value for Gamzix is quality over quantity; the quality of sound and graphics are already well-known among the Gamzix fans:
"Gamzix's portfolio currently consists of 25 games. Our goal is to launch at least one video slot per month, while in May two new games will be released".
CasinosHunter was curious about the online gambling trends that Gamzix notices in the industry; all online casino gamblers watch the trends to always keep up with the best features and new bonuses:
"Current trends like Books, Megaways, slots with Buy Bonus option will be in demand. I suppose that games with non-typical slot mechanics will be popular in the future, like GoGo Spinner by Gamzix. It is a multiplayer game in which you have to place bets on sectors. The game is very unusual, there have been no games in this genre yet, we can say that this is a novelty".