GAMZIX JOINS FORCES WITH THE COMMERCIAL TEAM OF VLC MANAGEMENT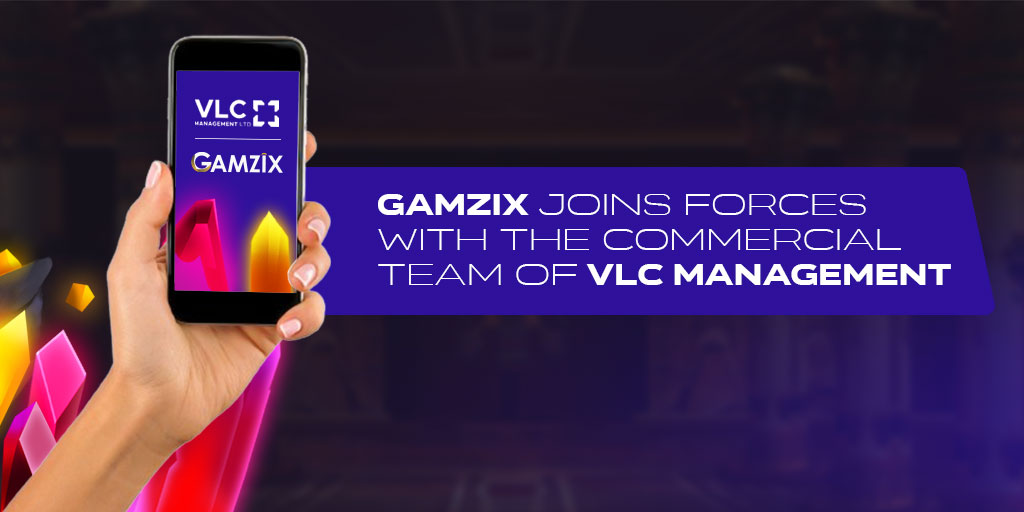 VLC Management will support GAMZIX commercialising their games all over the world. GAMZIX is a new studio provider with a team of highly qualified professionals with a lot of experience in slots development. Players from all over the world will be now able to enjoy the high quality GAMZIX games.
GAMZIX have already certified their own RNG with Itechlabs and the expansion plans are moving ahead fast by focusing on jurisdictions and new games. Today the company offers a total of 7 titles, the portfolio is expanding rapidly and we will soon see the expansion to new jurisdictions.
Rein Oestfelt, Business Manager at VLC Management, said about the agreement:
"It is a privilege to supply Gamzix with our premium services. We honestly believe that the games and the team behind Gamzix are developing a fresh set of quality slots based on years of experience and looking forward being able to get these games out to the players. We are confident they will sustain this momentum over the coming years".
Aleksandr Kosogov, CEO from Gamzix, added:
"Our Gamzix Team is really excited to start a new cooperation with VLC Management company. It's a big opportunity for our product to expand and become well known in igaming industry. Gamzix hopes to see a great demand on the games due to high quality and fast growing of the company's portfolio. We are proud to have such partner as VLC Management".
About Gamzix
Gamzix was established in the end of 2019, our professional team has released game engine 5 months later and today we are proud that players from all over the world can enjoy our high quality games. The games engine was developed with the latest technologies and market trends, it combines best graphic, sounds, big range of marketing and analytics tools.
We believe that the best product can be delivered only when technologies and professional skills meet together. All our employees have great experience in slot development and all of us wish to bring the best product to market.
About VLC Management
VLC Management is a leading consulting firm within sales and account management, offering complete iGaming solutions for providers and operators.
Founded in 2018, VLC Management was founded with the aim of providing a truly comprehensive consulting solution for iGaming providers to become successful.
Our clients benefit from a suite of services including complete sales and account management, jurisdictions support, commercial strategy, professional customer services, BI tools, and gamification.
We are market specialists for several jurisdictions and markets including Latin America, Spain, Portugal, Belgium, MGA and the UK.
For more information on industry leading services, please visit: www.vlcmanagement.com